A history of winemaking and celebrating.
Shenandoah Vineyards in Plymouth, CA, was founded in 1977 by Shirley and Leon Sobon. They moved from Los Altos, California, where Leon was a Senior Scientist with the Lockheed Research Lab. Leon's gift for home winemaking led him to leave Lockheed and begin a new career as a Winemaker.
The selection of a winery site in the Shenandoah Valley of Amador County was well researched. Leon and Shirley and their six children moved to the old Steiner Ranch, outside Plymouth, CA, planted a vineyard, and converted the old stone garage to the Shenandoah Vineyards winery.
MEET THE FAMILY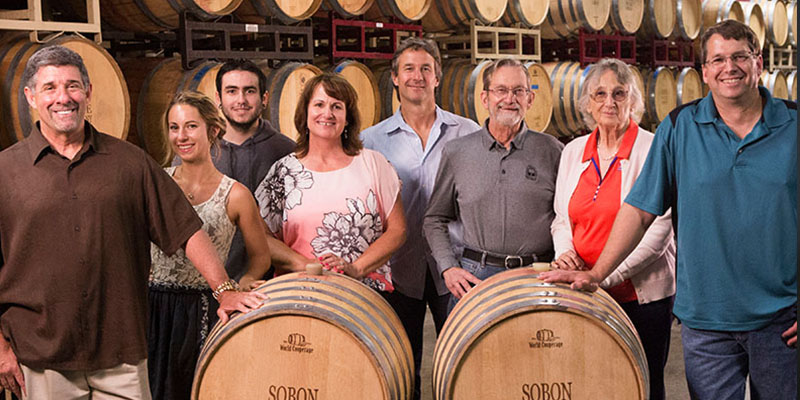 Taking Care of the Planet
The USA-built Clipper Creek HCS-40 continues our committment to sustainability and green energy. Guests can now charge their electric vehicle from our Solar Panels at no cost as they wine taste and picnic.
HELPING THE PLANET